Healthy churches care deeply about ministry to children and their families. How a local church executes ministry to children will vary depending on the local context, the passion of the leadership team, and the gifting of the leaders God has brought together in that unique context. But every church must be passionately committed to reaching and making disciples of children.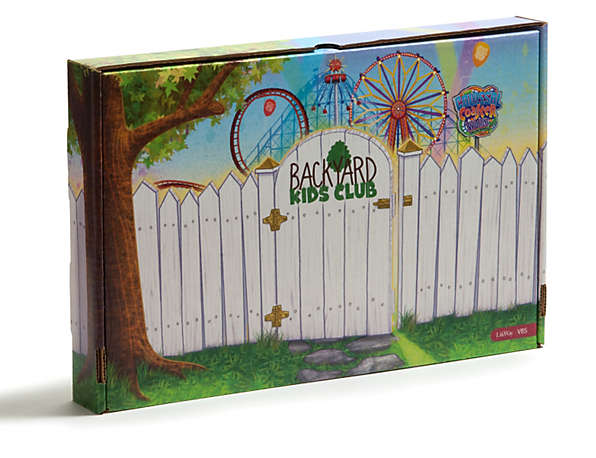 Many churches use Vacation Bible School (or something similar) to invest in children, teach them the gospel, and minister to their parents. While some churches are committed to gathering children at their facility, other churches have decided to step outside the church building and host Backyard Bible Clubs for children and families throughout the local communities. Those churches are intentionally marrying their passion for children with a strategic local missions approach. We are excited about the trend and wanted to respond to the churches we serve who sense the Lord leading them in this way.
Thus for Summer 2013, LifeWay is offering Backyard Kids Club. Because our Backyard Kids Club uses the same Bible content, music, and theme as our traditional VBS, all the fun accessories used for a large-scale VBS will coordinate with your Backyard Kids Club—but in a portable resource that can easily be used wherever you are planning to gather.
For more info about LifeWay's new Backyard Kids Club, click here.