In 1997, Tiger Woods became the youngest golfer in history to win the Masters. An iconic photograph captured the moment as Tiger celebrated with fist pumping and passionate joy. For years the photo represented Tiger's passion, skill, and rise to the top of the sports world.
Twenty years later, in May of 2017, another photo of Tiger Woods went viral—his mug shot after being arrested for driving under the influence.
The two photos stand in stark contrast to one another. The infamous celebrity mug shot offers us at least three lessons.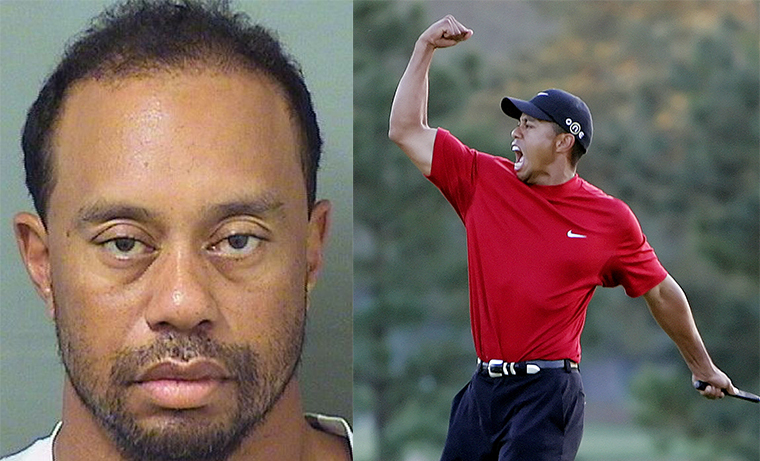 1. The great are simultaneously frail.
The celebrity mug shot has been called the great equalizer. In the celebrity mug shot, the celebrity is brought down to equal footing with the rest of us. The celebrity does not control the setting of the photograph, cannot influence the lighting or the angle of the shot, and cannot choose the best image from hundreds that are taken. While we can be in awe of great athletes, leaders, artists, and even ministry leaders, the reality is that those we consider to be great are simultaneously frail.
2. We are all frail.
The celebrity mug shot does not point to the fragility of the famous, but to the fragility of all of us. Every single person struggles. We are all sinful and broken and in need of God's grace. Looking at a celebrity mug shot should not cause us to feel superior but to remember we have been in a mug shot too.
3. Watching others fall does help keep us from falling.
David, the king of Israel, coined the phrase "how the mighty fall," when he learned that the former king, Saul, ended his life in shame. David watched Saul ruin his life and likely took notes and learned lessons, but he failed to fully live the lessons he learned. He committed adultery and murder and attempted to ruin his life. David, the man who coined the phrase "how the mighty have fallen," could not keep himself from falling. In our own goodness and effort and merit, we cannot keep ourselves from a downfall. Only the Lord can, which is why we must fully trust Him.
Now to him who is able to protect you from stumbling and to make you stand in the presence of his glory, without blemish and with great joy, to the only God our Savior, through Jesus Christ our Lord, be glory, majesty, power, and authority before all time, now and forever. Amen. (Jude 24-25)