I am honored to lead the Resources Division at LifeWay and serve with a team of leaders who are passionate to serve the Church in Her mission of making disciples. Each Wednesday, I share the heart behind one of the resources our team has developed and give an opportunity for you to register to win a free copy of the resource. This week's resource is a ticket to the Main Day at Pipeline 2018 in Nashville, Tennessee. Todd Adkins, our director of Leadership, wrote this blog.
---
Creating a church's distinct culture is one of the most important but difficult aspects of leadership. Culture really comes down to shared behavior or values. We embed these shared values through Scripture, strategy, structure, systems, skills, and style.*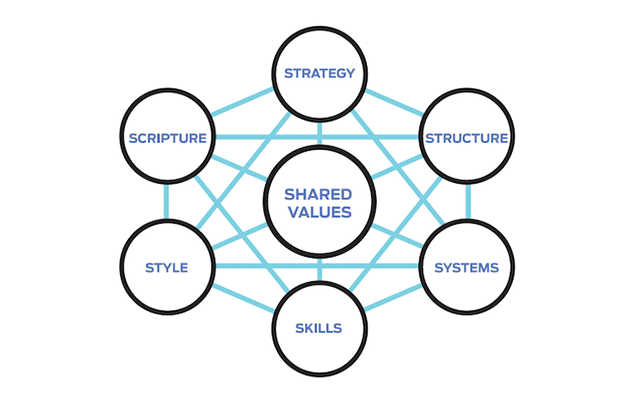 Each component correlates with our leadership pipeline framework. Leadership pipeline does not focus solely on top levels of leadership. Leadership pipeline is a long-term investment in a church's most valuable resource: people. It provides a clear process of development for every volunteer, leader, coach, ministry director, or senior leader in your church. When these components are implemented, you create a culture that reproduces leaders at every level of your leadership pipeline.
Creating a culture for development begins with Scripture. Ephesians 4 clearly states the role of church leaders is to be equippers. Our job is to develop others. But consider passages like Matthew 28 that remind all believers to make disciples, who make disciples, who make disciples. Development is everyone's responsibility, regardless of leadership level.
After establishing a conviction for development, you move into strategy. What's your development process? Often what we call "training" is instructions to get someone started in a new role. We must shift to ongoing development that helps each person learn the role, then lead out, then multiply themselves in that role. You then know they're ready for the next level of your leadership pipeline. If a person doesn't want to advance, celebrate how they invest in and equip new leaders in their ministry role.
The next two phases are often difficult to implement: structure and systems. Your church may have a nice structure on paper, but in reality, your church operates in ministry silos. When we lack clarity and alignment, we create confusion for our people. The same is true for systems. Over time, churches drift toward complexity, not simplicity. We add new processes without evaluating or restructuring our current ones. Establishing a leadership pipeline creates clarity and alignment in your church's language, leadership levels, and processes so your people understand where they are, their responsibilities, and their next step of development.
So how do you develop people? Through skills and style of training. You must identify core competencies required for every leadership level of your pipeline. For example, a small group leader and a parking team leader should be equipped in conflict management. Core competencies are universal, but skills also include role-specific skills unique to each ministry area.
Style is how you train and develop your people. We encourage flipping the classroom. In traditional training, people gather to learn from a church leader who is a "sage on stage." In the flipped classroom, people watch training on a topic prior to the gathering time. Training is appropriate to each person's level of competence, not the same for all. When the group gathers, they discuss their training, and the "sage on stage" becomes a "guide on the side," allowing the group to process and grow together.
Recall again Paul's command in Ephesians 4 to "equip the saints for the work of ministry." If we want to get serious about creating a culture of leadership development, we must do so through Scripture, strategy, structure, systems, skills, and style. Our legacy is not about what we do as leaders but those we develop. Let's build an army to do just that.
*Adapted from Thomas Peters and Robert Waterman, In Search of Excellence (New York: HarperCollins, 2006), 9-10.
---
To learn more about how to create a culture of recruiting in your church, join us at Pipeline 2018: Recruit, Develop, Repeat. For information and to register, click here.
Enter here or in the form below by 11:59pm tonight, Wednesday, June 13, 2018, for your chance to win 1 of 2 tickets to the Main Day at Pipeline October 2018.