Evie and I wrote a kids book!
The book Evie and I wrote comes from our own struggles and our own rejoicing over the grace of Jesus. We both, like many of you I suspect, struggle with earning acceptance and approval. What helps us rest and provides us relief from our struggle is reminding ourselves that we are already fully approved and fully accepted by God because of Jesus.
The book Evie and I wrote is a parable and an object lesson we have used as a family to teach ourselves the gospel. There is a family filled with joy (the Quokkas). There is a family who thinks they are accomplishing much but are really living in futility (the Snails). Both families use a sticker chart as motivation. The Snails live to fill the chart with stickers. The Quokkas live because their chart is already full. The story helps us understand that we don't have to live for God's approval; we can live from His approval because of Jesus. He has filled our sticker chart!
The book Evie and I wrote takes about 15 minutes to read. We tested it with friends, families, and the class at Evie's school for months. We pray the Lord will use it to encourage kids, families, and classes at schools and churches.
I love and respect all the people I have written books within the past, but the process with Evie was much more fun. I did not write a single word without her, and we spent almost a year writing the story. I loved the process because it caused us to have so many great conversations about grace, approval and what is important in life.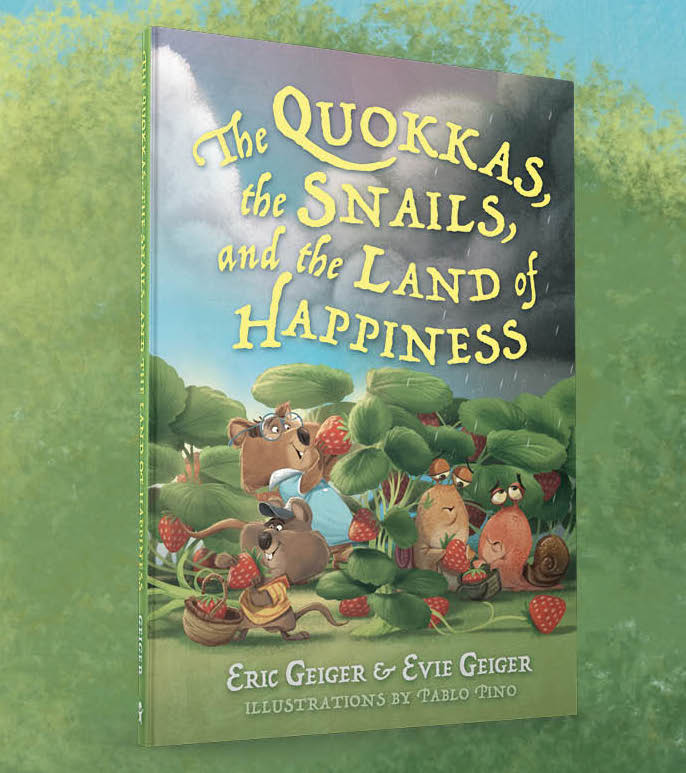 Here is how you can help!
1. Pre-order the book on Amazon.
It seems the algorithms at Amazon determine, based on pre-orders, how many books they will stock. We would love to get a bunch in stock before the book releases. Pre-order the kids book Evie and I wrote here!
2. Join the launch team.
Kaye and Eden are leading a Facebook book launch team. Yes, we are all-in as a family. To be on the launch team, please fill out this simple form by January 29 and expect to receive a Facebook invite shortly after! You'll get early access to the book, will receive updates, and have the chance to win some fun prizes!
3. If you find the story encouraging, share with your friends.
The story of God's grace is refreshing for all, and we hope this story will help people understand and appreciate God's grace.
4. Pray the Lord uses the book!
We are praying that kids and parents who live with the painful burden of earning will enjoy God's grace and be reminded of His approval of them.