What does grumbling and complaining have to do with our joy and our spiritual growth? Notice the connection the Apostle Paul makes in the book of Philippians: 
"Therefore, my dear friends, just as you have always obeyed, so now, not only in my presence but even more in my absence, work out your own salvation with fear and trembling. For it is God who is working in you both to will and to work according to his good purpose." (Philippians 2:12-13)
The encouragement is not to work for our salvation but to work out our salvation in our lives. As we grow closer to God, there is fear and trembling because He is holy and powerful. Yet we are safe because we are loved and held secure by the grace of Jesus. Thus, growing closer to Him grows our joy. We are challenged to work out our salvation, yet God is the One who is ultimately working in us. Hmmm. Which is it? Who is responsible for our growth?
Kenneth Boa described spiritual growth as "divine-human synergy." God is the One who grows us, but we place ourselves in a position for Him to do so. There is a sign inscribed on a wall in Lido Village, a place in Southern California, that reads "We can't control the wind, but we can hoist the sails."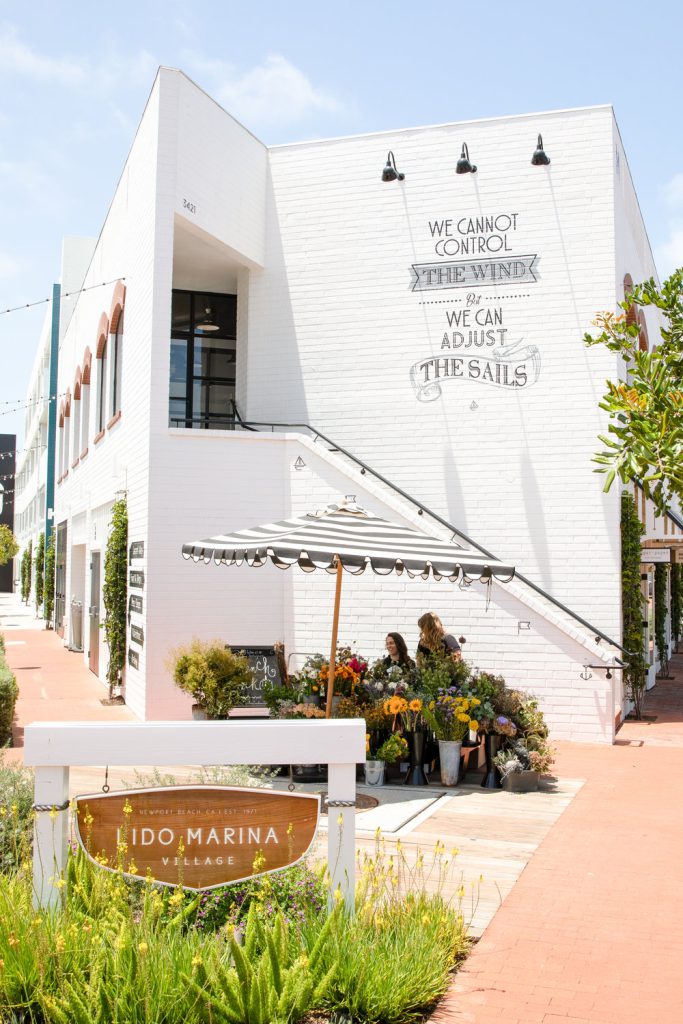 It is true about sailing, and it is true about spiritual growth. Jesus once said, "The Spirit blows where the Spirit blows." God is the One who works to grow us and mature us, and we are incapable of changing our own hearts. We need Jesus to change us. We can't make the wind come, but we can hoist our sails and put ourselves in a position where God works in us. There are two ways we see in this passage:
"Do everything without grumbling and arguing, so that you may be blameless and pure, children of God who are faultless in a crooked and perverted generation, among whom you shine like stars in the world, by holding firm to the word of life…" (Philippians 2:14-16, emphasis mine)
If we grumble, complain, and argue, we lower our sails. There is a lot of talk in recent years about avoiding toxic people who grumble and complain because of the adverse impact they can have on our joy. Or talk of reducing our time in the news or on social media because it is a constant barrage of anger and arguing. But the reality is that most of the grumbling and arguing we subject our hearts to comes out of our own mouths. We sometimes think it is "that thing or that person" that is lowering our joy when in reality, it is our complaining about that person or thing that is lowering our joy. If we lowered our own complaining, we would greatly lower the intake of complaining that our hearts absorb. When we grumble, argue, and complain, we fill our minds with our problems instead of God's promises. We focus on our situation and not our Savior. When we don't grumble and argue, we let our lights shine because we are so different and distinct from a world that is always arguing about something.
To work out our own salvation, our hearts need more grace and less grumbling. We can do everything without complaining only by holding firm to the Word of Life. When we complain, we listen to our thoughts, our hearts absorb our grumbling, and our minds spin. When we hold firmly to His Word, we preach God's grace and truth to ourselves. Work out your own salvation by not preaching complaints to yourself, but by preaching Christ to yourself. That is how you hoist the sails.