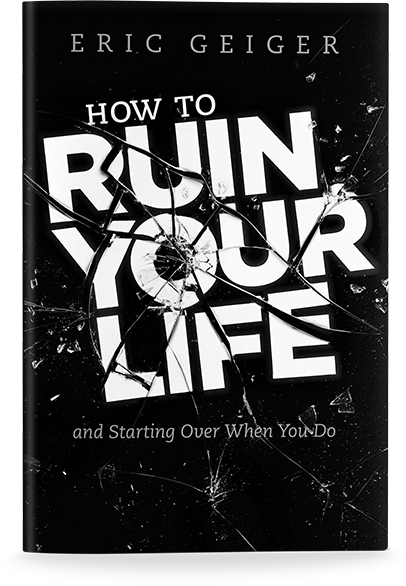 About The Book
You can blow up your life.
To bring strong and tall buildings to the ground, demolition experts strategically place tiny explosives throughout the structure of a building so that the building will topple on itself. Instead of destroying the building from the outside, they destroy it from within. In the same way many great men and women have imploded, and others are well on their way.
Author of bestselling books Simple Church and Creature of the Word, Eric Geiger offers a sobering reminder that many great and godly people have imploded, and none of us are above the risk.
Looking at the story of David's infamous implosion, we will learn how to ruin our lives (so we won't), and also how to find hope if we do—as all of us need His grace.
"When we are weak, He is strong. When we are unfaithful, He is faithful. When we are unable to stand, He is able to keep us from falling."
Tweet This
Free Excerpt
Shareable Images
Download Hi-Res Cover
5-Day Devotional
Shareable Images
Here you will find a selection of quotes from How to Ruin Your Life. We encourage you to download the images and share them on your social media platform of choice with the hashtag #HowtoRuinYourLife
Media Inquiries
For press inquiries regarding How to Ruin Your Life, please contact Jenaye White at jenaye.white@lifeway.com.
Purchase The Book