Just over a year ago, just outside Jerusalem, I took this picture overlooking "shepherds field" where many believe the angel announced to the shepherds the birth of our Savior. Bethlehem is in the distance, four miles away, now in modern day Palestine.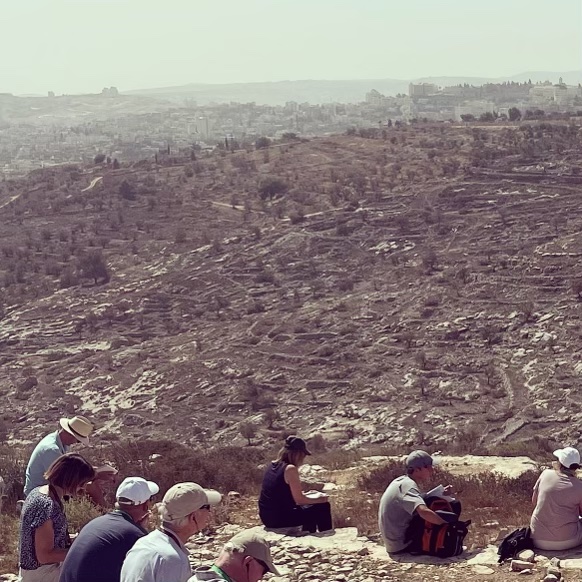 Some things that are true at the same time:
All people are created in the Image of God and He loves them deeply. Sheep raised in these fields were brought to Jerusalem to be sacrificed. Our Savior, the Lamb of God, willingly went to Jerusalem to sacrifice Himself for people from every nation.
As Christians we have a deep gratitude for Israel as God set His affection on them, brought our Savior to us through them, and thus all nations will eventually be blessed as people from every tribe, tongue, and nation will be redeemed because of Christ (Revelation 5:9).
All who believe in Jesus have even been called in Scripture "the Israel of God" (Galatians 6:16) and have been grafted into God's chosen people (Romans 11:17). There are people of God, Christians, in Palestine and Israel.
Hamas is evil, a terrorist organization, and there is nothing that justifies what they have done in Israel. The horror and the brutality is without excuse. We should pray that Hamas is brought to justice and the sinful ideology beneath Hamas is fully eradicated from the world.
There are people created in God's Image in Palestine and Israel that are suffering and will suffer and our hearts should break for them.
Lord Jesus, we long for the day when you will end the brokenness and madness and make everything new and right. Our hearts join creation in groaning for that day on days like today (Romans 8:22-25).